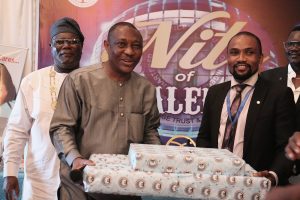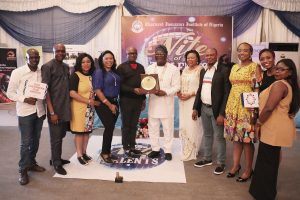 Linkage Assurance is proud to announce that the winner of the Maiden Edition of CIIN Talent Hunt is member of her staff.
The Chartered Insurance Institute of Nigeria (CIIN) in a bid to promote and deepen Insurance Education in the country, had its maiden programme themed 'Nite Of Talents'.
The event which replaces the former 'Miss Insurance Pageant will be an annual event to promote insurance awareness, intellectual value, and gender equality by showcasing the intellectual capabilities of the next generation of insurance practitioners through an essay and quiz competition.
The quiz competition had 10 contestants from different insurance companies displaying their intellectual abilities, all aiming for the grand prize.
The winner of the competition aside getting notable prize will also function as the CIIN Ambassador for one year.
Linkage Assurance Plc's representative in person of Jamiu Nurudeen was however crowned the Winner of the Maiden Edition of the CIIN Talent Hunt, he is to function as the Ambassador for Insurance where he will be engaged in various activities to promote the awareness of Insurance in Nigeria.